FREE SHIPPING
We are very pleased to announce that Carpets & More Direct will now be offering free shipping to all of our customers within the contiguous United States!  All orders and all products site-wide will be eligible to ship for free, anywhere in the lower 48 states!!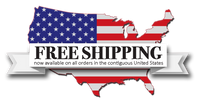 Ardex Feather Finish
Ardex Feather Finish mixes to a creamy, smooth finish underlayment that eliminates flooring installation problems associated with disbonding, crumbling, mold, mildew and staining. It is formulated from a blend of Portland cement and other hydraulic cements that provides a smooth, permanent finish for a variety of substrates including sheet vinyl and VCT.
Shop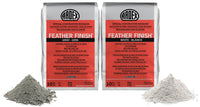 more selection | more service | more savings 
Carpets & More Direct is a supplier of residential and commercial floor cleaning and maintenance products. Our team has been selling on various e-commerce marketplaces since June of 2015. We offer an assortment of brand-specific floor care supplies to help you clean and maintain particular types of flooring from major manufacturers. We also offer many generic options that can be used with all hard-surface flooring types, or all styles and grades of carpet.
Feedback
"A++++ SELLER! QUICK SHIP!!! Thanks. Will buy again!"

by MZA on May 10, 2021
"Excellent product and works great on my floors."

by Phillip S. on May 6, 2021
"Everything came as the doctor ordered. I would definitely use this seller again"

by Gary S. on May 4, 2021
"Product arrived within two days of purchasing it...excellent service!"

by Kenlyn L. on April 29, 2021
"Very happy with communication, fast shipping and product!"

by Marjorie M. on April 19, 2021
"Great cleaner; fast shipping. Many thanks!"

by Patricia A. Wilke on January 23, 2018
"Loved the way it was wrapped and packaged. It was protected very well."

by Karen Frazier on January 20, 2018
"Product arrived on time as just as described. Cleaner works incredibly well."

by MtnMan on December 6, 2017
"Makes cleaning floors Not so much of a chore😊 Works great as a dry broom and as a mop, love it."

by Arlette on November 27, 2017